Posted on
By Chronic & Caviar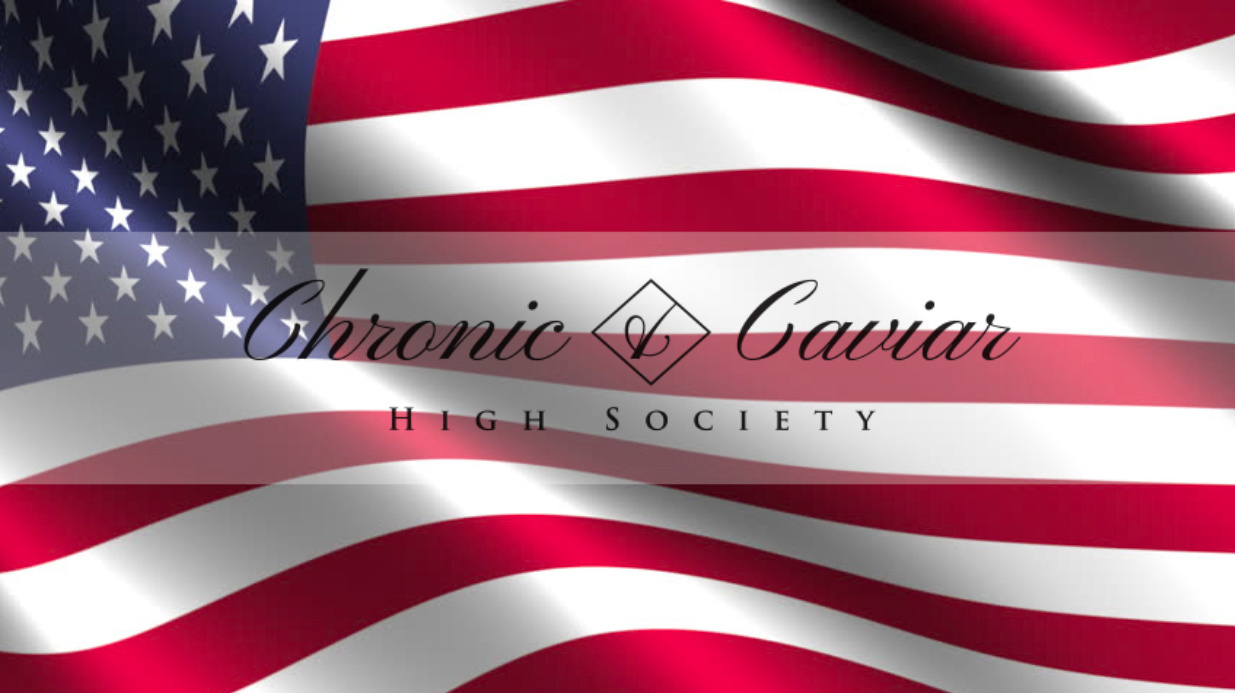 We are a Dutch seed company specialized in the USA genetics of the world's most known best quality exotic cannabis strains like Gelato#33 (Larry Bird cut), Zkittlez, Wedding Crasher, Gorilla Glue aka GG#4, Bruce Banner or Duct Tape just to name a few !
High! Welcome to the Chronic & Caviar blog!
 We are a Dutch seed company specialized in the USA genetics of the world's most known best quality exotic cannabis strains like Gelato#33 (Larry Bird cut), Zkittlez, Wedding Cake, Gorilla Glue aka GG#4, Do-Si-Dos or Platinum Cookies just to name a few ! 
Our mission is to bring these amazing genetics to the grow rooms around Europe. Our feminized seeds are the F1 hybrids, meaning that they carry the most important genetic traits as close as possible to both parents' lineage, so you will get the look, smell, flavor and effect of the "real deal", and not some watered-down genetics that will lack that "dank" factor that we here at Chronic & Caviar try to guarantee!
Our seeds are the product of work of mostly Californian breeders specialized in the pheno-hunting after the most desired exotic hybrids of cannabis. Very often it takes the search through 100's of different phenotypes of that same plant's parental lineage and only then one can find couple of phenotypes that will stand out of the rest with their uniqueness! Finally, only the most exquisite of the discovered pheno's are then being exposed to public (e.g. Gelato comes in couple different phenotype versions like, #33,#41,#25,Bacio Gelato, Guava Gelato etc.) . We find it utmost important to only provide you with a seed that will produce a stable and original genetics, fulfilling your complete cannabinoid palette!
The result of our search for the best phenotypes among these amazing strains from our seed list, is that now each one of you can enjoy your own original Zkittlez or Gelato which until now was only available in a clone form shared among only a limited and elite group of mostly Californian growers and now already established cannabis brands like Sherbinski, Wonderbrett, Terp Hogz ,Cookies Farms or Jungle Boys just to name a few of the most known. However, it is a common knowledge that behind the scenes, there is an immense amount of clone-sharing among growers, which results in a huge diversity and provides a genetic pool for the search for the perfect weed! That is where Chronic & Caviar looks for their seeds!
Since the legalization and foremost the commercialization of cannabis markets in the USA, mostly in the legal medicinal and recreational states like California, Colorado, or Washington state, has started an emergence and availability of some of these exquisite cannabis genetics. The legality of a cannabis status in the legal states allows local growers to expand their growing facilities to the sizes that are unimaginable in the European conditions, where we must rely mostly on a small-scale grower. Californian growers' possibilities in that respect are almost infinite !It creates a never-ending source of good quality seeds!
The legalization of cannabis in the US allowed a professional and care-free approach to the cultivation of weed and therefore resulted in an increase in quality and diversity of the herb! Since Americans are enjoying the fruits of legalization since a couple of years already, the US cannabis genetics are only up and coming here in Europe. While most of Europeans are still smoking an old trusted White Widow or Amnesia, more and more coffeeshops in the Netherlands are selling imported California strains. The prices for a gram of Zkittlez or Gelato are reaching up to 30euros!!
Since there is a huge variety of cannabis seeds on the market, as well as online seed banks, it can very often be overwhelming to make the right choice as to what strain to choose to grow or smoke. Many seedbanks are using the most sophisticated marketing companies to sell their seeds under names that do not represent the real genetic lineage therefore their focus is more on a commercial side of sale and not about the quality.
Therefore, here at Chronic & Caviar is here to help you in getting hold of a premium genetics cannabis that will allow you to grow your own favorite USA exotic strain! We believe that by spreading that new amazing genetic diversity among European growers we will make many stoners happy !
In this series of informative and up-to-date posts we will shed some light on the cannabis culture in general as well as more focused on the US cannabis world . We believe that we can provide you with some interesting new insights that will allow you to learn more about the difference of your old-school trusted White Widow or Amnesia and a new-school exotic strains like Gelato or Cookies?? We hope to create an active platform of customers and cannabis enthusiast who will help us to spread the word about this new fresh US cannabis experience!
Peace.